Swedish Pike Open 2020
---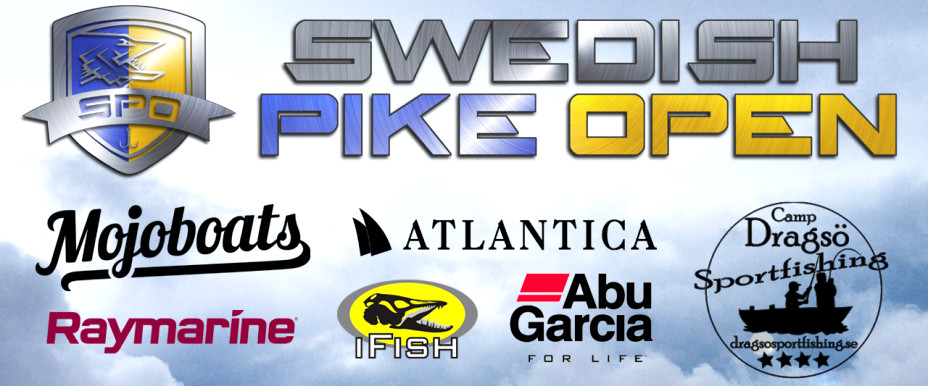 Swedish Pike Open 2020
Swedish Pike Open (Summer) är ett inofficiellt SM i gäddfiske individuellt!
Kval till den stora finalen som hålls på Camp Dragsö i Blekinge i oktober sker från 19:e maj till den 15:e September. På Camp Dragsö möts sedan de sex finalisterna i finalen. The top five and one drawn among the top fifteen next.
Prices
-The winner of the final at Camp Dragsö takes home the cash prize of SEK 10,000, sponsored by Atlantica Båtförsäkringar and a Raymarine Element 9" HV with HV transducer included and a Seapilot Chart to the value of approx. SEK 16,000. Totalt värde för segraren 36.000 kr
Other prices
June-September
-Längsta gäddan per månad vinner antingen ett exklusivt Mojo Musky spö, gjort av St Croix i USA alternativt ett set från Abu Garcia with a nice reel set.
-Varje månad lottas ett paket med baits and products from IFISH/BIOS among all who reported fish.
We thank all sponsors for this distinguished prize table:
Camp Dragsö – Raymarine – Atlantica Boat Insurance – BIOS/IFISH – Abu Garcia - Mojoboats
Ev. profit tax is paid by the winner.
Competition information

Type
Pike (Individual)
Place
Sweden
Organizer
Fishy Tech (Swedish Pike Open)
Arrangement / Series
Swedish Pike Open
Competition period

Completed

2020-05-18 08:00 → 2020-09-15 19:00
Registration is required
No
Släpptes 2020-05-18 12:00
Number of seats

Fully booked

0 st
Award
free
Payment possible during the competition period
No
Blackout period
No
Fishy Live is used
No (Download)
GPS position is saved
No